RAD
The most advanced bicycle protection to date.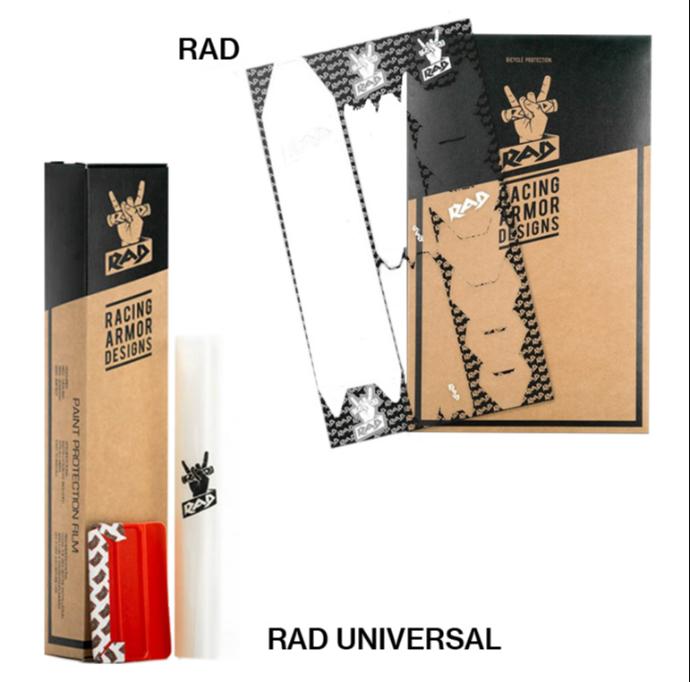 RAD Kits
There are 2 kits: The RAD Kit and the UNIVERSAL RAD Kit. Each kit is available in MATE or BRILLIANT version.
The RAD and RAD UNIVERSAL kits are the only beneficiaries of the BODYFENCE X technology owned by the French HEXIS group.
These kits act as a shield on your bike, no more paint chips, chain impacts, sheath rubs and transport shocks.
The RAD film is :
- Anti-puncture
- Anti-Impact
- Self-healing
- Hydrophobic and non-yellowing.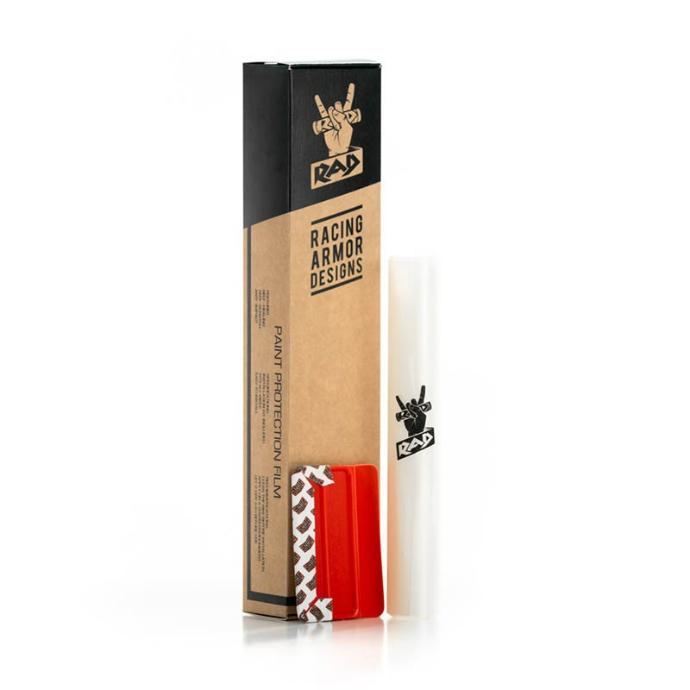 UNIVERSAL PROTECTION RAD Kit
Never before has such a fine film protected so much with style.
Self-adhesive kit with an exclusive design. It fits and protects all bicycle frames on the market.
Adjustable film with scissors, tips and instructions accompany your kit.
Kit RAD
Self-adhesive kit completely transparent and without logo. This kit preserves the surfaces that need protection. It is suitable for all bicycle frames on the market.